NH Citizens Health Initiative Annual Symposium
Wednesday, September 28, 2022
Traversing Together: Finding Success in Chaos
The NH Citizens Health Initiative 2022 Symposium will reflect on the experiences of families, providers, organizations, and communities in the last few years, exacerbated by the challenges presented by the COVID-19 pandemic and highlight the success and strategies utilized across sectors from an individual, organizational, state, and national perspective. We hope the sessions throughout the day provide you and your organization opportunities to share learning, to connect and to energize as we move forward health and health care for all in New Hampshire.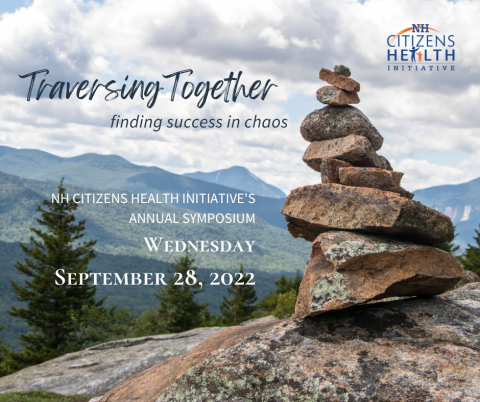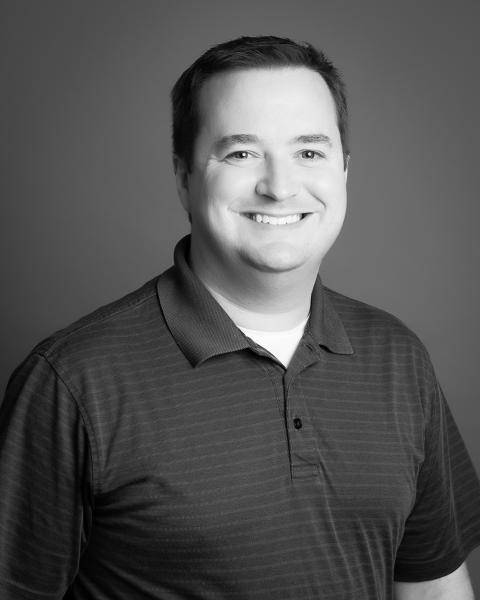 R.J. Gillespie, MD, MHPE
Dr. Gillespie will share the importance of Positive Childhood Experiences (PCEs), their connection to early relational health, and their impacts on health and wellness and review practical approaches to addressing PCEs in practice, including one clinic's model for integrating PCEs into well care: Addressing ACEs and PCEs in Pediatric Primary Care: "Building the Buffering"
R.J. Gillespie, MD, MHPE, is a general pediatrician with The Children's Clinic in Portland.  From 2007 through 2010 he worked as the Medical Director of Quality Improvement for the Children's Health Alliance, and from 2010-2016 he was the founding medical director for the Oregon Pediatric Improvement Partnership.  He currently conducts clinical research in parental adverse childhood experiences and does training and consultation in screening and referral for trauma in pediatric practices through the Oregon Pediatric Society.  He has been active in multiple state and national advisory committees, most recently for the American Academy of Pediatrics Addressing Social Health and Early Childhood Wellness (ASHEW) and the Pediatric Approach to Trauma Training and Resilience (PATTER) Projects. He attended medical school at Oregon Health Sciences University, graduating in 1997, and completed his residency and chief residency at Rush Children's Hospital in Chicago, Illinois in 2001. He also earned a Master of Health Professions Education from University of Illinois –Chicago in 2007.
Benjamin Miller, PsyD
Dr. Miller will describe the current state of mental health in the US and list ways COVID and other stressors have negatively impacted us. It will also explain ways we can better equip community members with skills to help each other with our mental health and outline concrete actions individuals can take to advance mental health in their community: Healing and Belonging: A Community Driven Approach for Advancing Mental Health
A clinical psychologist by training, Dr. Miller is a nationally recognized mental health and policy expert who has worked to advance mental health throughout his career. He oversees the foundation's portfolio alignment across grantees, overall strategy and direction, and connection of the work to advance policy. Previous roles include being the founding director of the Eugene S. Farley, Jr. Health Policy Center in the Department of Family Medicine and the University of Colorado School of Medicine. 
Dr. Miller is currently an Adjunct Professor in the Department of Psychiatry and Behavioral Sciences in the Stanford School of Medicine. He has published prolifically on the topic of mental health integration and public policy. He has been featured in CNN, NBC News, USA Today, NPR, PBS News Hour and many more.
DRAFT Agenda
Time

Presentation Details

9:00 - 10:00 AM

Poster Session

10:00 - 10:15 AM

Welcome

Janet Thomas, MA, BS, RN, NH Citizens Health Initiative
Kirsten Corazzini, PhD, FGSA, UNH College of Health and Human Services

10:15 - 11:15 AM

Keynote:  Addressing ACEs and PCEs in Pediatric Primary Care: "Building the Buffering"

R.J. Gillespie, MD, MHPE, The Children's Clinic

11:15 - 11:35 AM

Keynote: Priorities for post-COVID-19 public health practice, research, and education

Susan Wehry, University of New England

11:35 AM - 12:00 PM

Lunch

12:00 - 1:00 PM

Keynote:  Healing and belonging: A Community Driven Approach for Advancing Mental Health

Benjamin Miller, PsyD

1:00 - 1:15 PM

Break

1:15 - 1:20 PM

Thank You Celebration

Jeanne Ryer, MSc, EdD, NH Citizens Health Initiative

1:20 - 2:20 PM

Using the Project ECHO® Model to Address the Evolving Needs of NH's Health Care Workforce

Deborah Cross, APRN, White Mountain Community Health Center
Justine Nims-Largy, APRN New Hampshire NeuroSpine Institute
Lisa Dibrigida, MD, Amoskeag Health
Michael Phillips, PhD, LPC, LaMora Psychological Associates, P.A.

Moderated by Jeanne Ryer, MSc, EdD, NH Citizens Health Initiative

2:20 - 2:30 PM

Closing

Jeanne Ryer, MSc, EdD, NH Citizens Health Initiative
The 2022 NH Citizens Health Initiative Symposium Traversing Together: Finding Success in Chaos on September 28th will highlight stories addressing current workforce issues, focusing on:
Recruitment of new team members

Retention of current team members

Re-engaging team members
Submit your ideas by August 19, 2022 using the link below!
https://unh.az1.qualtrics.com/jfe/form/SV_79Qp3m8omiDNKKy
Questions? Email: chi.ihpp@unh.edu
Download 2022's Symposium Guidebook (coming soon)
Previous Symposia
KEYNOTE
Priorities for post-COVID-19 public health practice, re-search, and education by Sandro Galea, MD, MPH, DrPH discusses concerns that emerged from COVID-19 that need to be addressed to improve population health and consider different approaches that can mitigate structural challenges to population health. | Recording
---
PANEL
Navigating the pandemic: Identifying Opportunities for Transformation features Lisa Letourneau, MD, MPH and Margaret Franckhauser, MS, MPH, RN to discuss lessons from the COVID-19 pandemic and how we can apply these lessons to improve our health care system. | Recording
---
MATERIALS
Guidebook, includes agenda, speaker bios, and discussion questions. | PDF
KEYNOTE
Julie Rovner, Chief Washington Correspondent, Kaiser Health News; Host, "What the Health" presents, Health and the Changing Federal Landscape,  to discuss the contributing factors of national health care trends and their impact on New Hampshire. | Recording